Dear JCS Families,
Our Distance Learning program is in full swing and our students are making wonderful academic progress as we near the last month of the school year. In accordance with the recent announcement by Florida Governor DeSantis and the Palm Beach County School District, we will be continuing Distance Learning through the end of the 2019-2020 academic year. While we had hoped to transition back to our campuses before the school year ended, safety is our top priority. We are looking forward to finishing the year strong and advancing our students to the next grade level with confidence.
You should have received or will be receiving shortly a parent survey to allow us to gain valuable feedback on our Distance Learning program, and we look forward to seeing your responses as we continually look for ways to optimize this program. As always, feel free to reach out to your student's teachers with any questions you may have.
Although we may not be able to meet together for those traditional end-of-the-year events, our administration and faculty are working diligently to ensure that our students are able to continue to share in that JCS community spirit and fellowship through traditions celebrated online.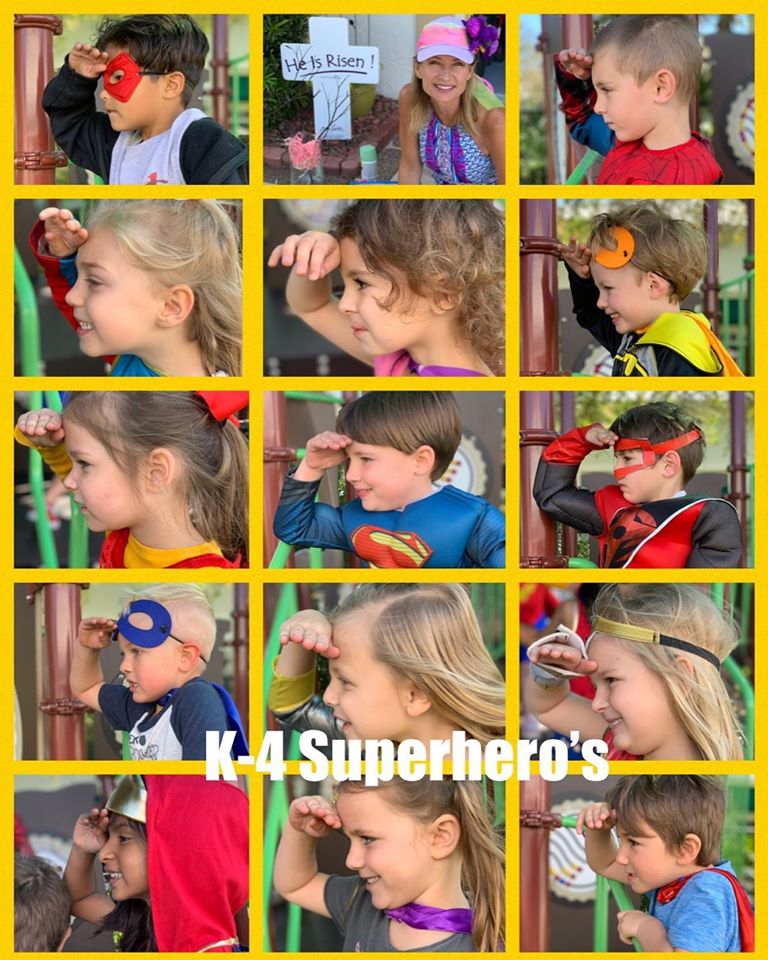 School Spirit: Recently, we held a school-wide Zoom Dress Down Friday honoring our first responders and medical super heroes. It was so much fun to see students, from our preschoolers to seniors, dressed up in their classes in costumes from scrubs to fire fighter gear to super hero capes.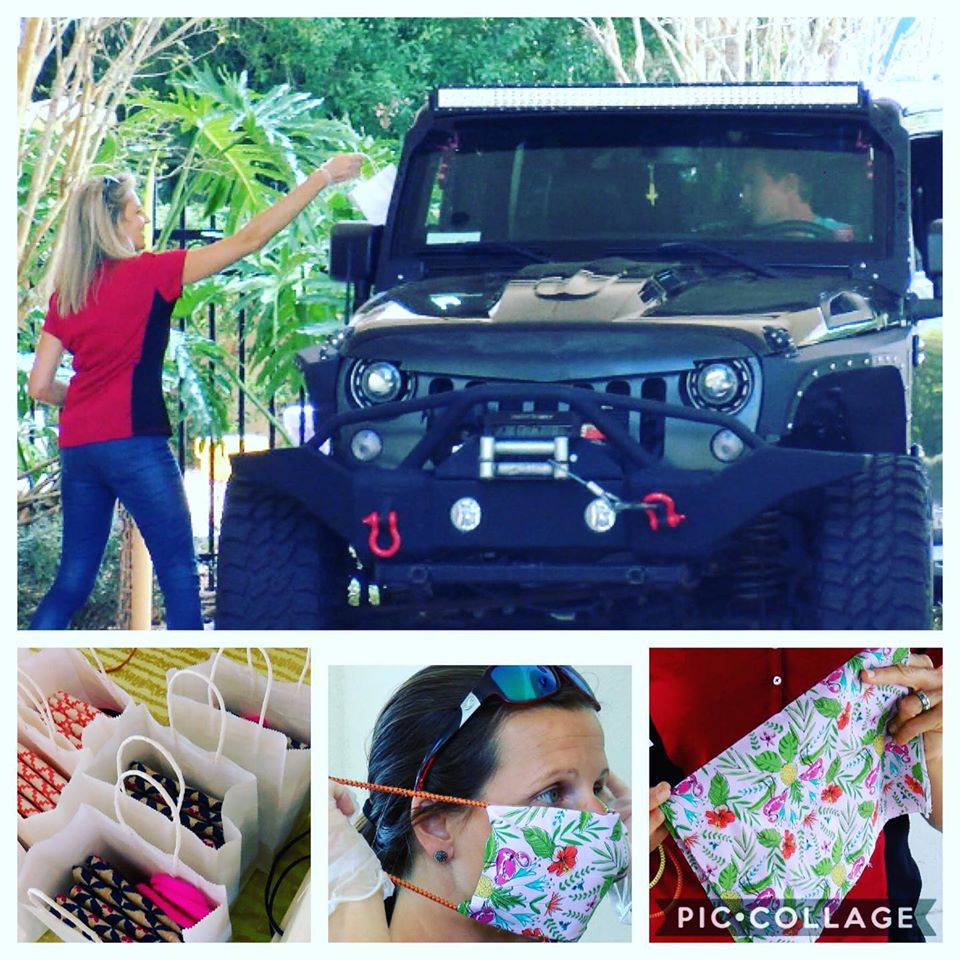 Community Service: Our JCS families, from parents to teachers and students, heard the call from the community for much needed masks and got busy sewing and crafting to make these vital personal protective items for medial workers, senior citizens, and families. The result has been weeks of distribution of masks by our JCS Cares team to those in our community who need it most. We love to serve as the hands and feet of Jesus!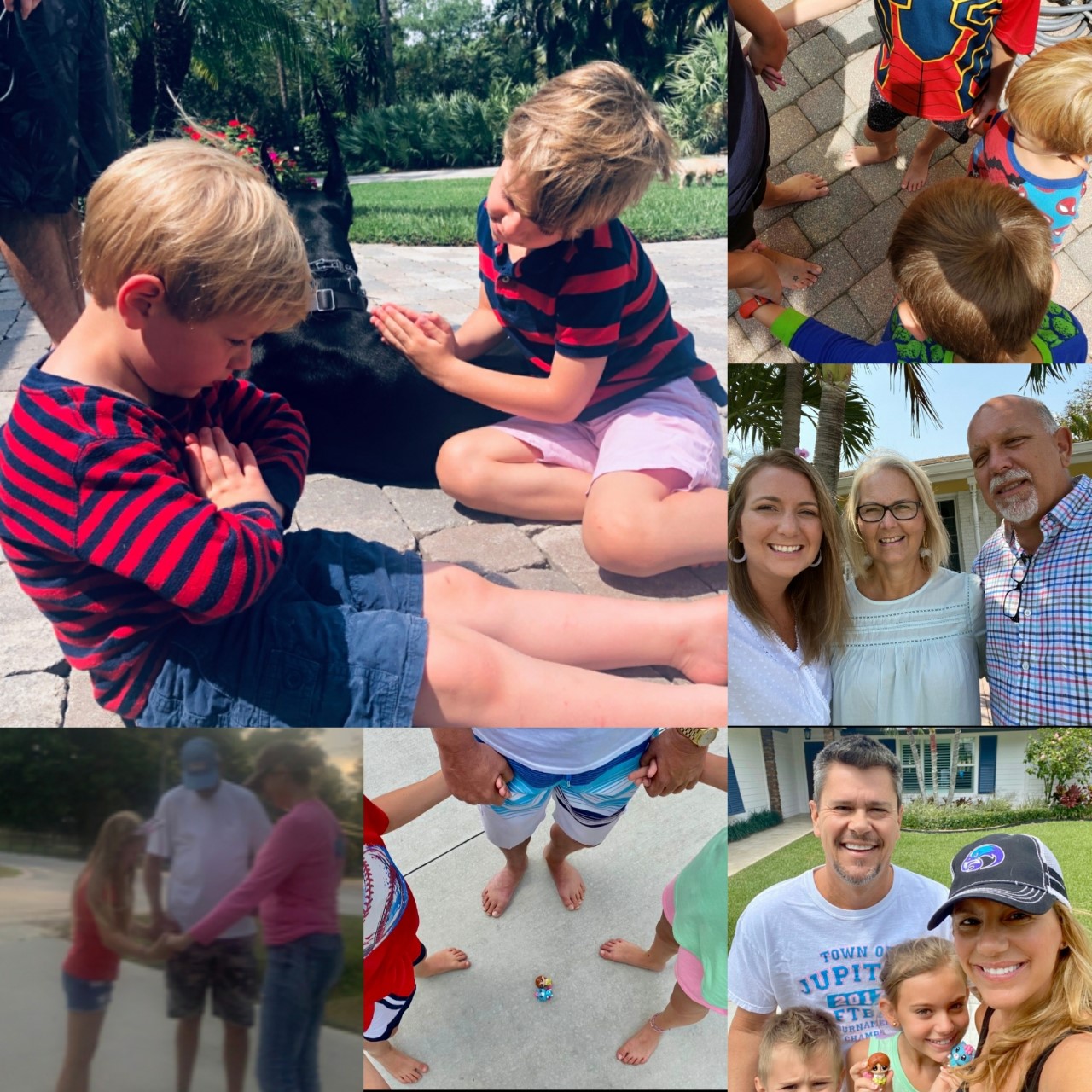 Spiritual Connection: Along with the family daily devotionals shared by Pastor Charlie through email and social media, our families are continuing to gather as a school community in their separate homes to pray. On Easter Sunday, in neighborhoods all across our area, JCS families stepped out into their driveways to pray for our school, our community, our nation, and our world. At Jupiter Christian, we believe in the power of prayer and know, as the Bible says, when two are more are gathered together, God is present in our midst.
Celebrating Seniors: Each year, we get the opportunity to celebrate our graduating seniors in fun and meaningful ways as we prepare to send them out into the world to pursue their dreams and use their gifts and talents to make a difference for Christ. This year we have been continuing that tradition "Distance Learning style" with social media senior shout-outs and recognition of college acceptances, as well as, messages of encouragement from our faculty and staff. Our class of 2020 graduation ceremony is scheduled for June 25th at Christ Fellowship and we can't wait to see this class step into their exciting future.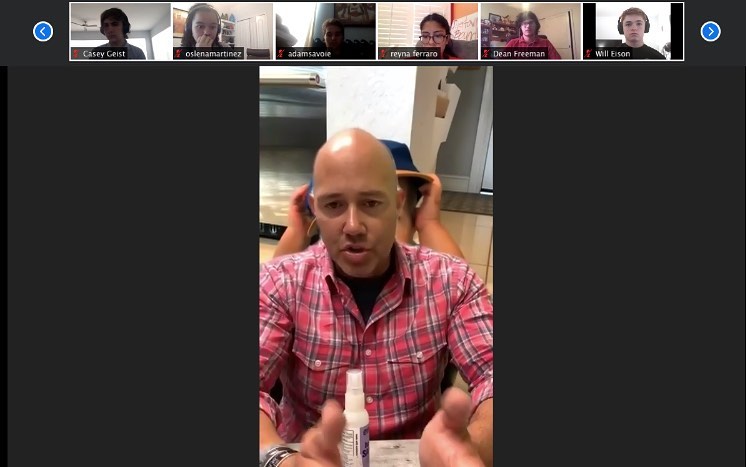 Inspiring Guest Speakers: Our seniors had the privilege to participate as part of the 12th grade American Government classes, in a unique opportunity to Zoom with Congressman Brian Mast. Mr. Mast shared the latest information regarding the COVID-19 pandemic facing our country today. Students were allowed to ask questions and before the closing of the session, Mr. Payne led the group in praying over Congressman Mast.
We are committed to continuing the JCS standard of excellence in Christian Education through our Distance Learning program. For all of the latest information and helpful resources for this program, visit our Distance Learning webpage. We pray God's blessing on each of you and are excited to watch our Eagles soar to the finish line!
700 South Delaware Blvd • Jupiter, FL 33458 • (561) 746-7800 (West Campus)
125 South Pennock Lane, Jupiter, FL 33458 (561 972-4521 (East Campus)